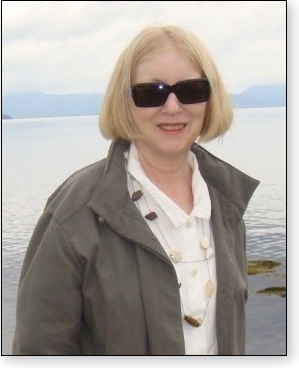 Mary C. Sheppard is the author of three young adult books that are set in Newfoundland. She was born in Corner Brook, and has seven sisters and one brother.
A journalist who has worked at Maclean's, CBC radio, the Women's Television Network, Mary is currently the executive producer of CBCNews.ca. She also taught broadcast journalism at Ryerson University for five years.
Mary has a bachelor of arts from St. Francis Xavier University and a masters of science in journalism from Columbia University.
She began writing fiction while living in Europe for two years in the mid-1990s.
Mary loves to write especially about social history and the challenges that young women have faced as they grow into adulthood.
Her first book, Seven for a Secret, won the Ruth and Sylvia Schwartz award and was named a top ten book by the American Library Association. One for Sorrow was published in 2008 and Three for a Wedding in 2009.
Mary lives in Toronto, is married, and has two daughters. She visits Newfoundland regularly to stay in touch with her family and history.
Mary is a member of CANSCAIP and the Writers' Union of Canada.